Description
The best smart baby monitor to safeguard your baby's safety from 0-8+ years. Available for parents to customize the caring mode to monitor babies in different ages at different conditions.
Key Features of Simshine Hima Baby 2
8 AI detection: Covered face & roll over detection, breathing detection & sleeping quality report, danger zone detection, cry detection, auto-smoothing, person tracking, and auto photo capture.
One-click generation of Baby Sleeps Analysis Report: Look back at the baby's sleep report for the past 7 days, understand every detailed data of the baby's sleep.
Timeline Smart Review Video: Accurately review previously recorded videos through the timeline.
Advanced 2K QHD 400W Pixel full infrared night vision. Support Pan-Tile rotation.
Upgraded Two-way Communication: Upgrading speaker quality gives a more powerful tool to smooth your baby
5 GHz & 2.4 GHz Wi-Fi Support: Faster connection, better live video quality.
SD Card Local Storage: It is more secure than cloud storage. Use the AES-128/256 block encryption standard algorithm to protect your privacy and make your data 100% safe.
APP no Monthly Fees, up to 5 sub-accounts: All features of the app are free to use. And the Administrator can manage the permissions for watching intercom and review functions.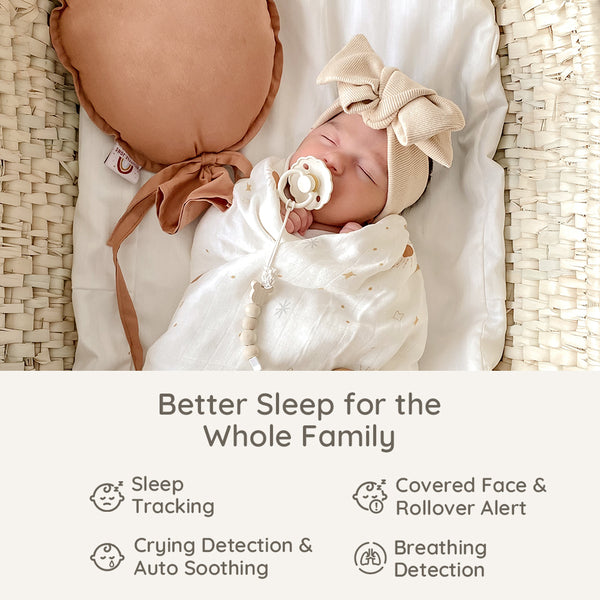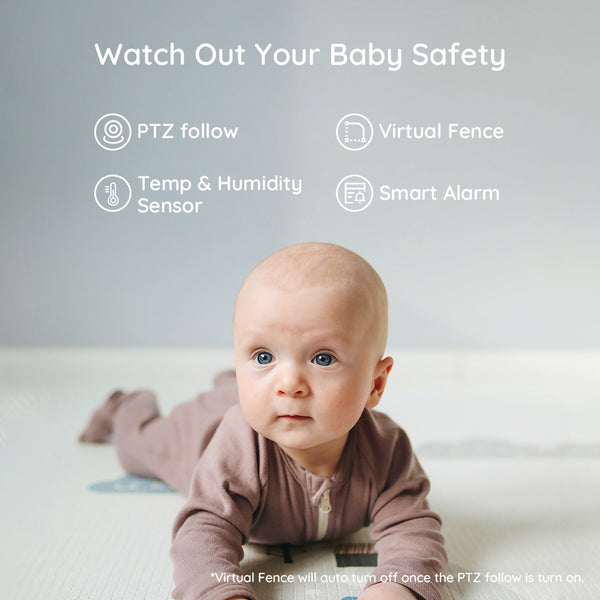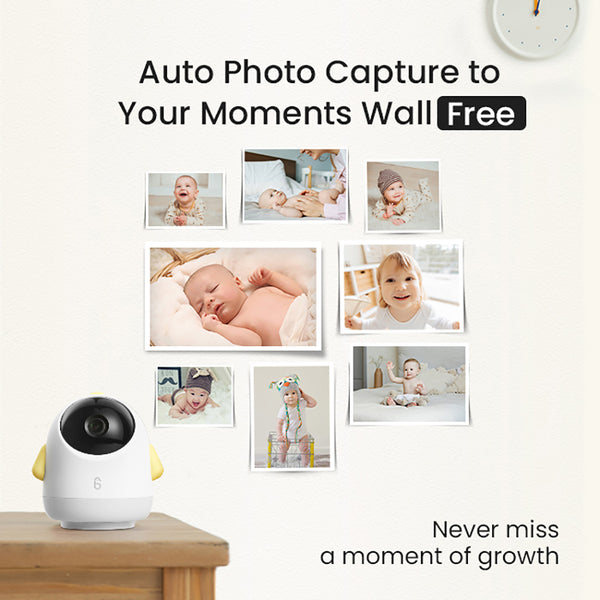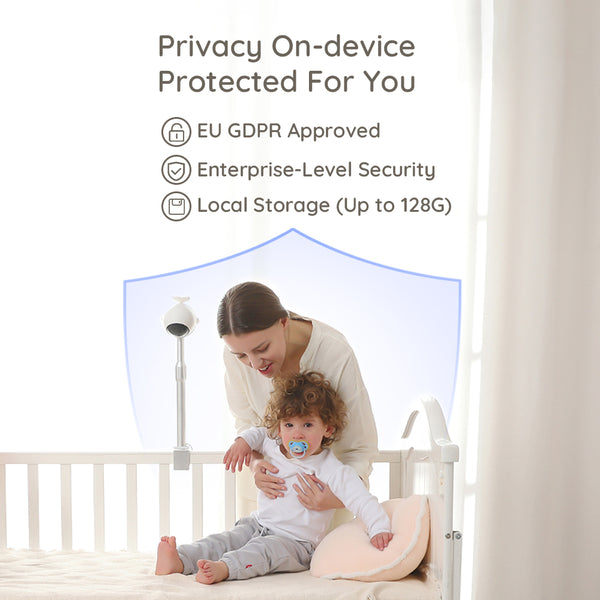 What's in the box



Payment & Security
Your payment information is processed securely. We do not store credit card details nor have access to your credit card information.